Matt & Lauren in the Coco Gown
"Being Peruvian and Italian, I wanted to pay homage to those roots. The Coco gown was so fitting as it is off-the-shoulder and is tiered. I wore pearl hoops and carried a lace hand fan. For the ceremony, I wore the Henri veil, in a cathedral length, placed toward the front of my head to semi-hide my look so it would be a bit different for the reception. I wore leopard-print Alexandre Birman "Clarita" heels and changed into double platform, scalloped grey suede Converse as the night went on." - #GRACEBride Lauren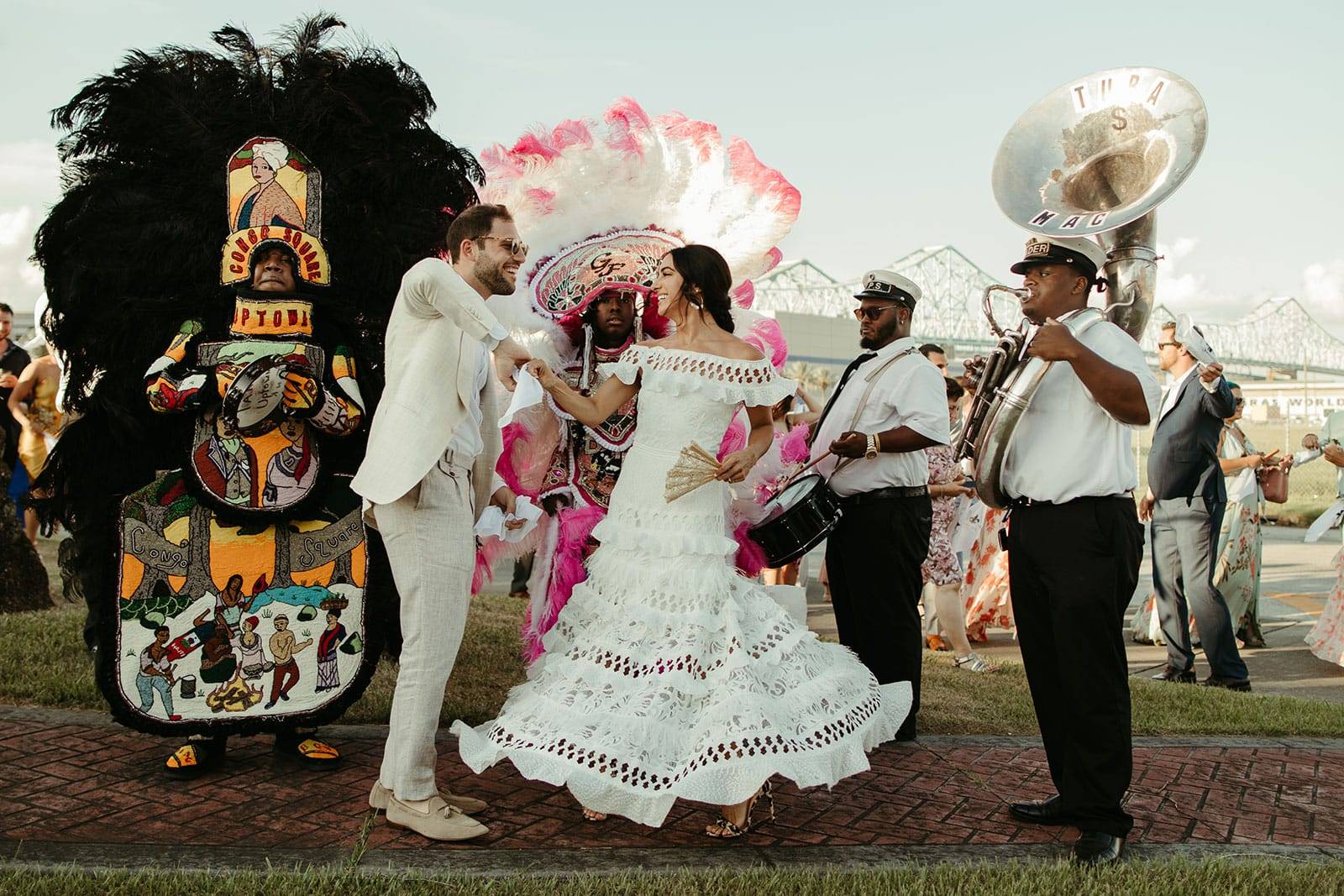 What is a Grace Woman to you?
A strong woman that knows she wants something different from the norm. She wants to stand out in an understated, beautiful way.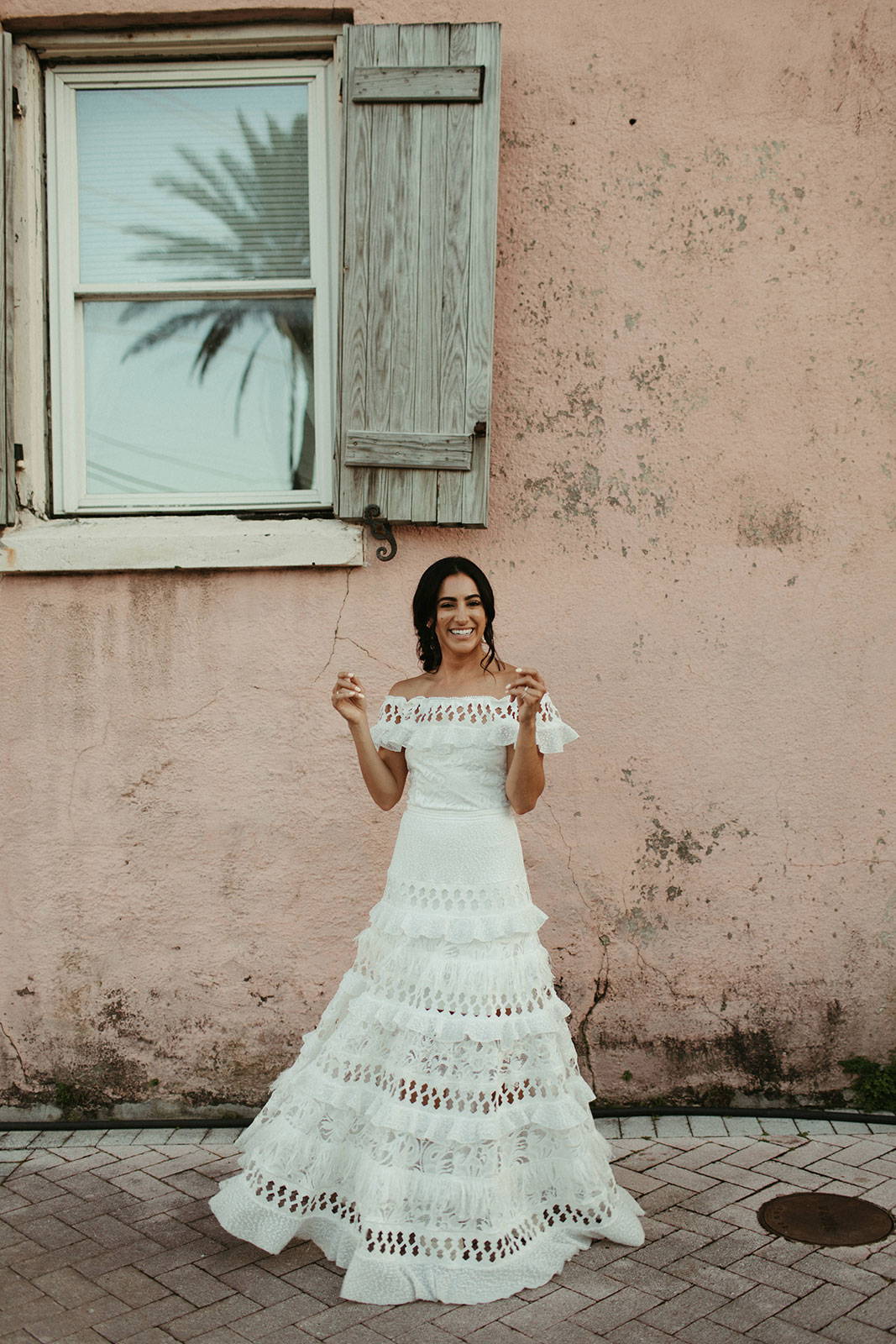 Which Grace dress did you choose and how did you know it was 'The One'?
No boning or zippers! Ha! I wanted to feel free on my wedding day and not be worn by the dress. I also wanted floor skimming with no bustling. I knew I would be comfortable in the heat and could picture myself dancing and mingling among guests with ease. While all the GLL gowns are beautiful, I knew that the style, feathers and stars on the Coco gown were perfect for me and for New Orleans. It was so unique yet classic compared to other dresses I saw.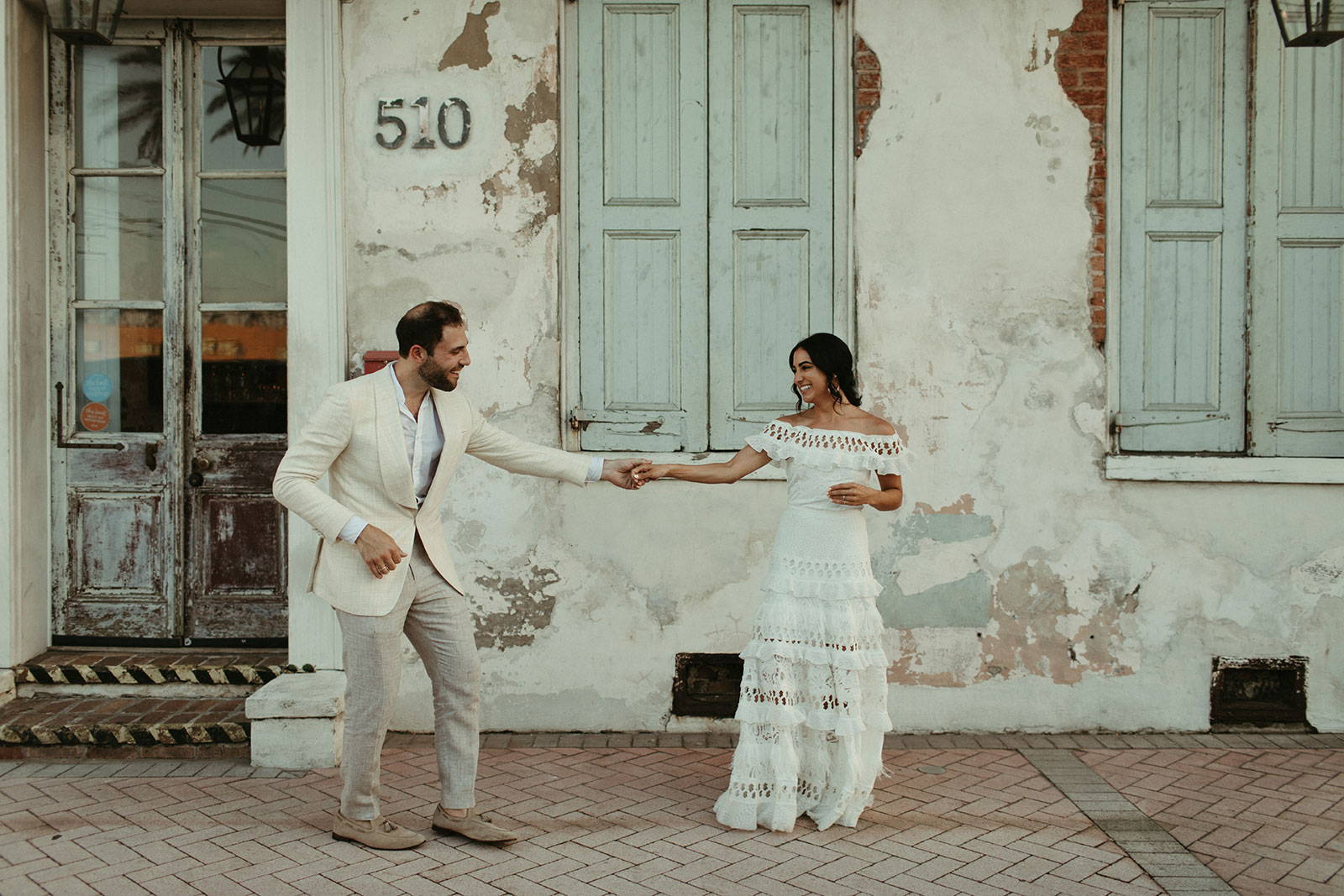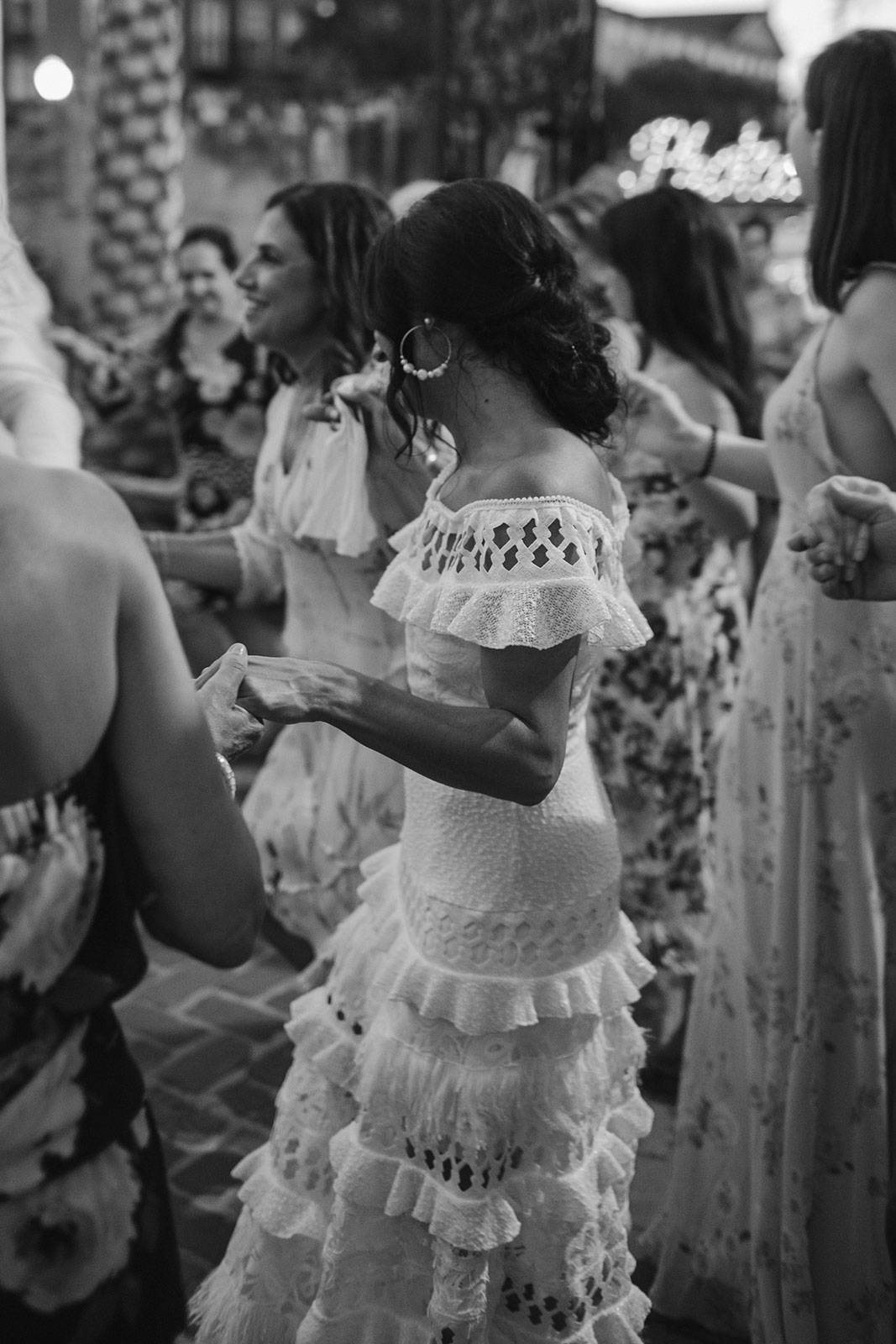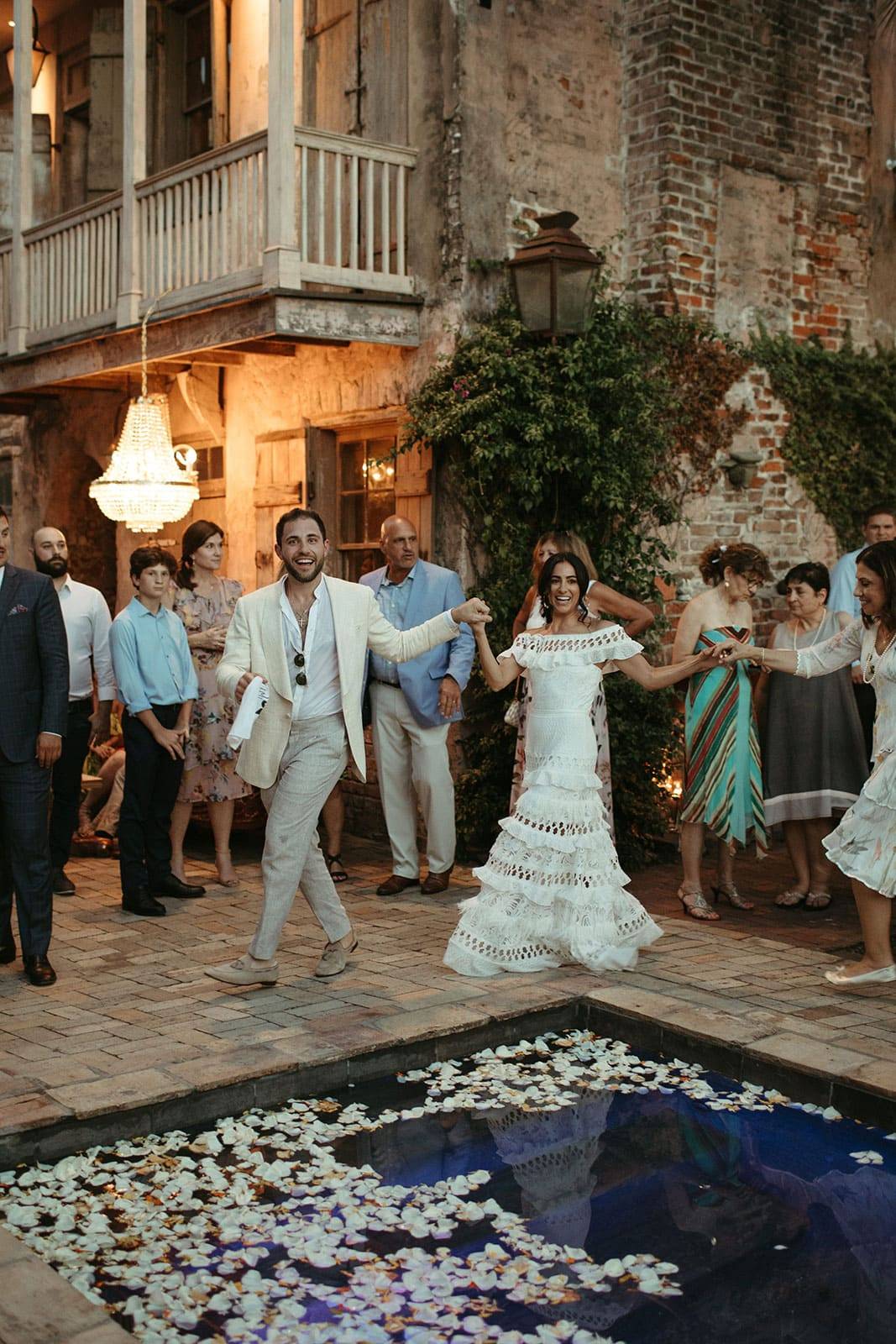 Tell us about your experience when you found your dress, did you buy your wedding dress online or in one of our showrooms?
I had been eyeing the Coco gown but was unsure about purchasing online and it was still early on in my search. I saw on GLL's instagram that there was going to be a Grace Loves Lace Concierge pop-up happening in Chicago in less than a week. Coincidentally, someone canceled and I was able to secure an appointment. It was fate as it all happened within only a couple of days! My mom and sister flew right out from Ohio to be there for my first wedding dress experience. The concierge team was so fantastic and sweet. They put me in the Coco first and I fell in love.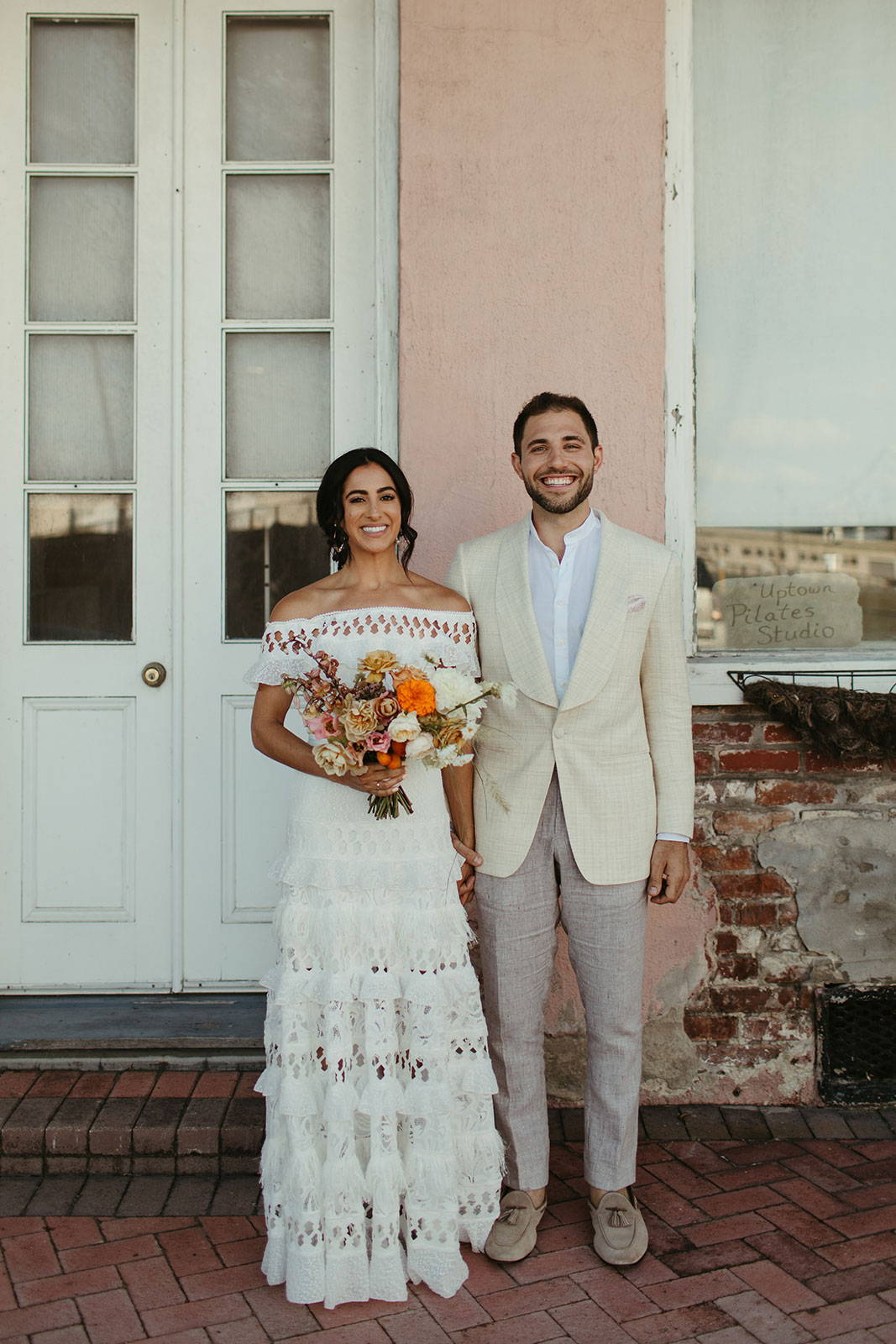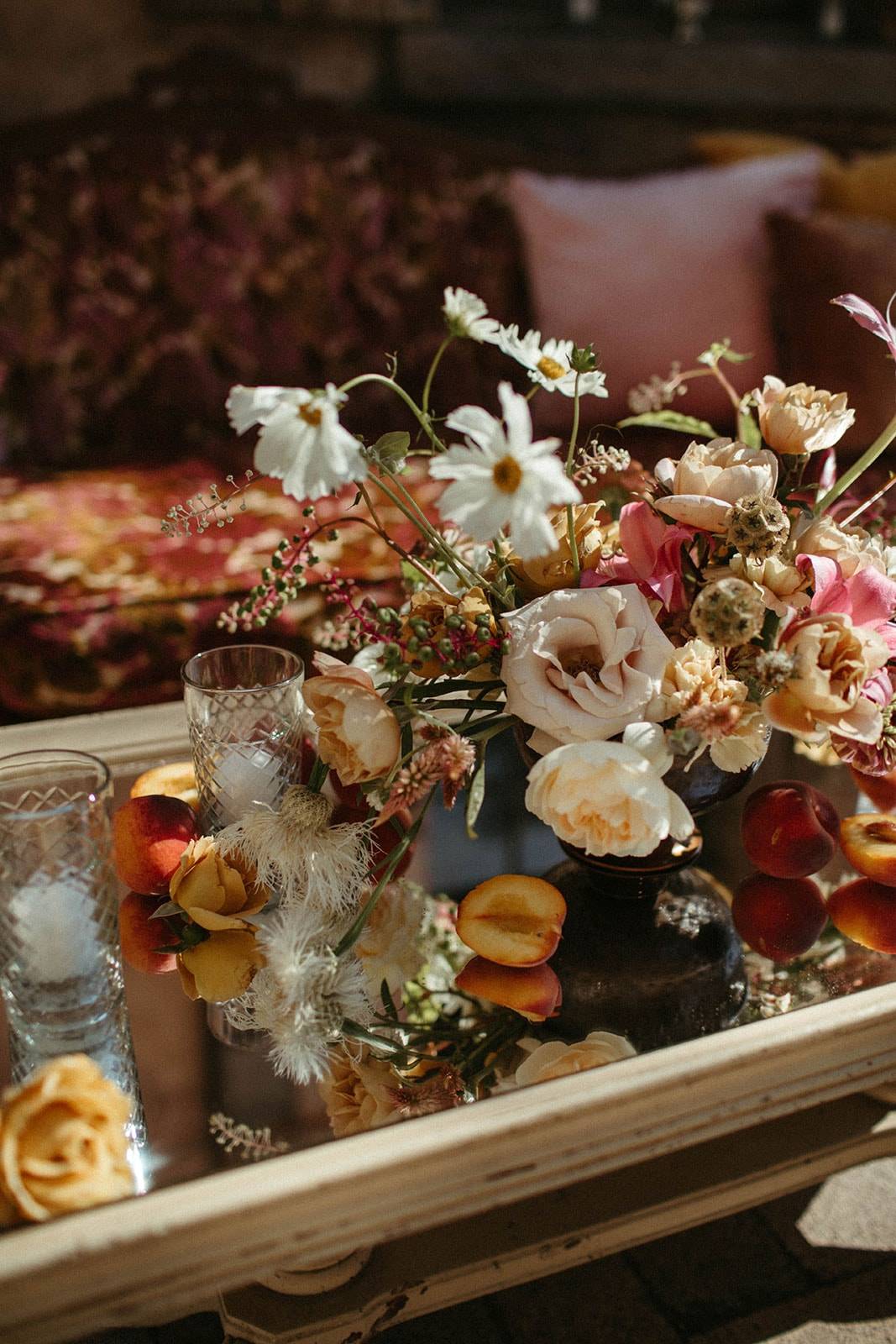 Describe your wedding day look…
Being Peruvian and Italian, I wanted to pay homage to those roots. The Coco gown was so fitting as it is off-the-shoulder and is tiered. I wore pearl hoops and carried a lace hand fan. For the ceremony, I wore the Henri veil, in a cathedral length, placed toward the front of my head to semi-hide my look so it would be a bit different for the reception. I wore leopard-print Alexandre Birman "Clarita" heels and changed into double platform, scalloped grey suede Converse as the night went on.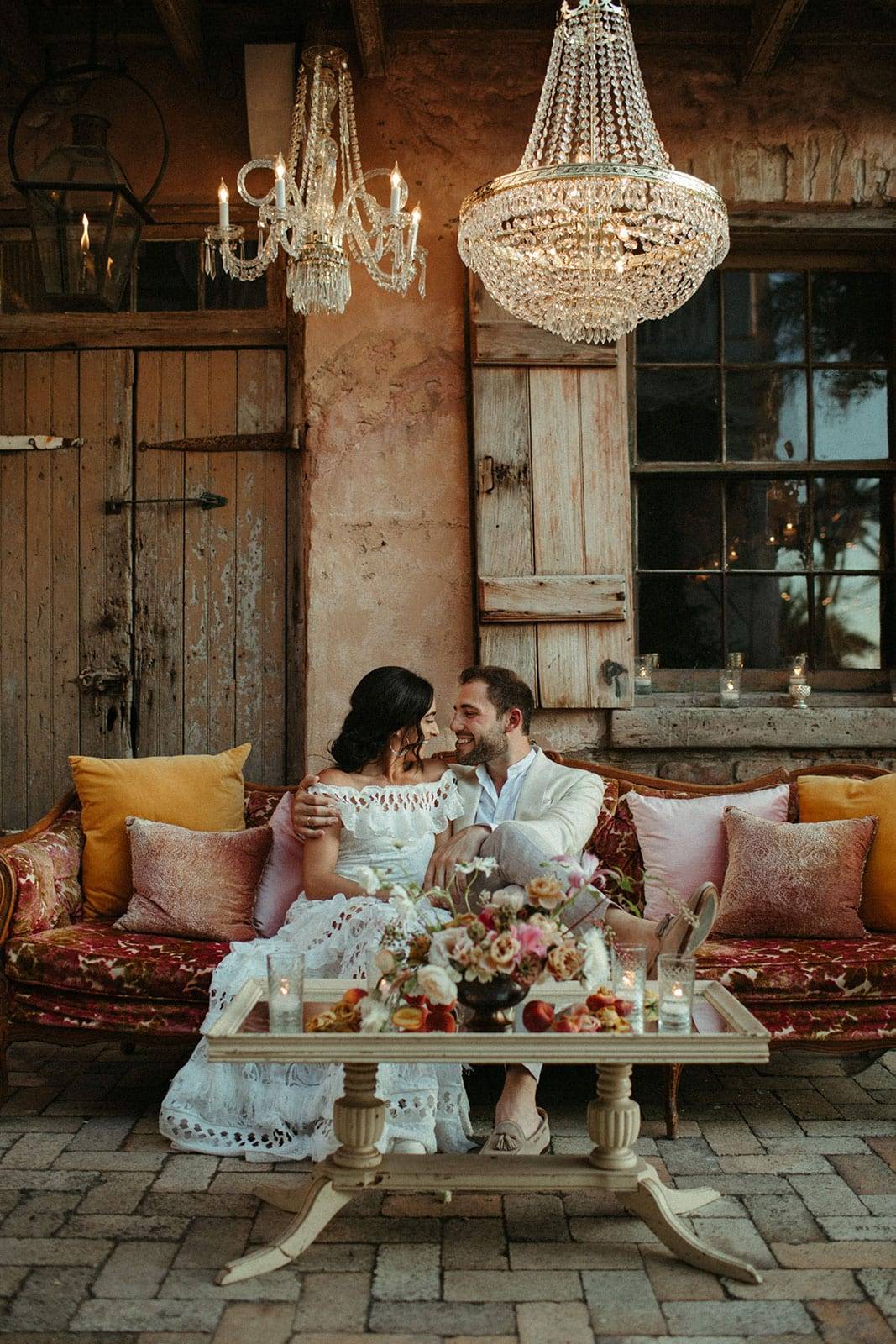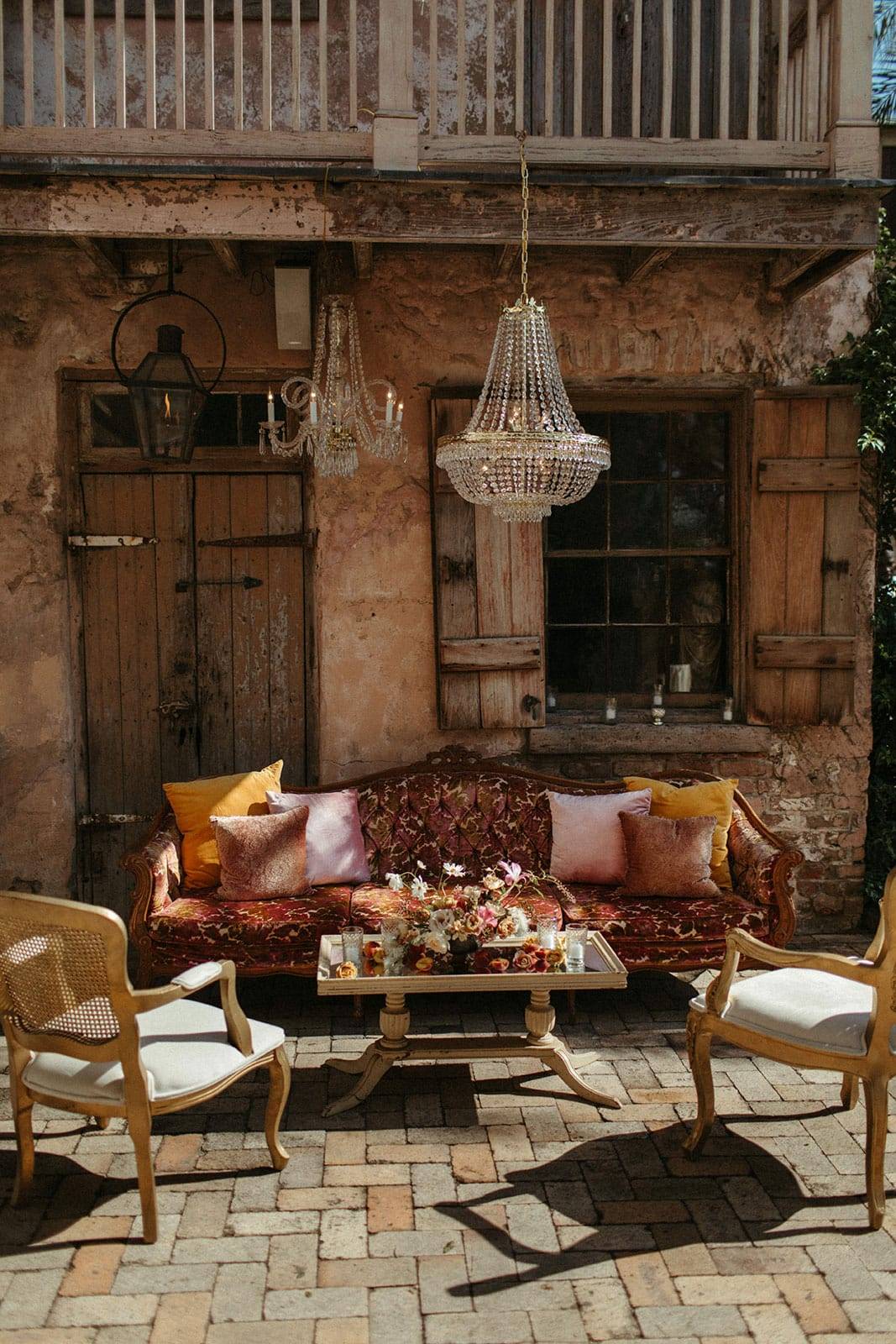 We actually met playing on a co-ed intramural American football team in a beautiful lakeside park in Chicago. On the day he proposed, we went for a walk with the dog in that park. He pointed out the field we played on, started his proposal and had his photographer friend hiding to snap pictures. He even brought treats for the dog that he threw on the ground so she would't be a distraction. He didn't even get to the "will you marry me?" part because I was so excited about the rings (yes, rings! – he got the memo from a friend that I would love a diamond pinky band as part of an engagement ring set) that I put them on myself before he could finish! To this day, I'll still have him re-propose so I can hear it again properly because it was a blur! Hah!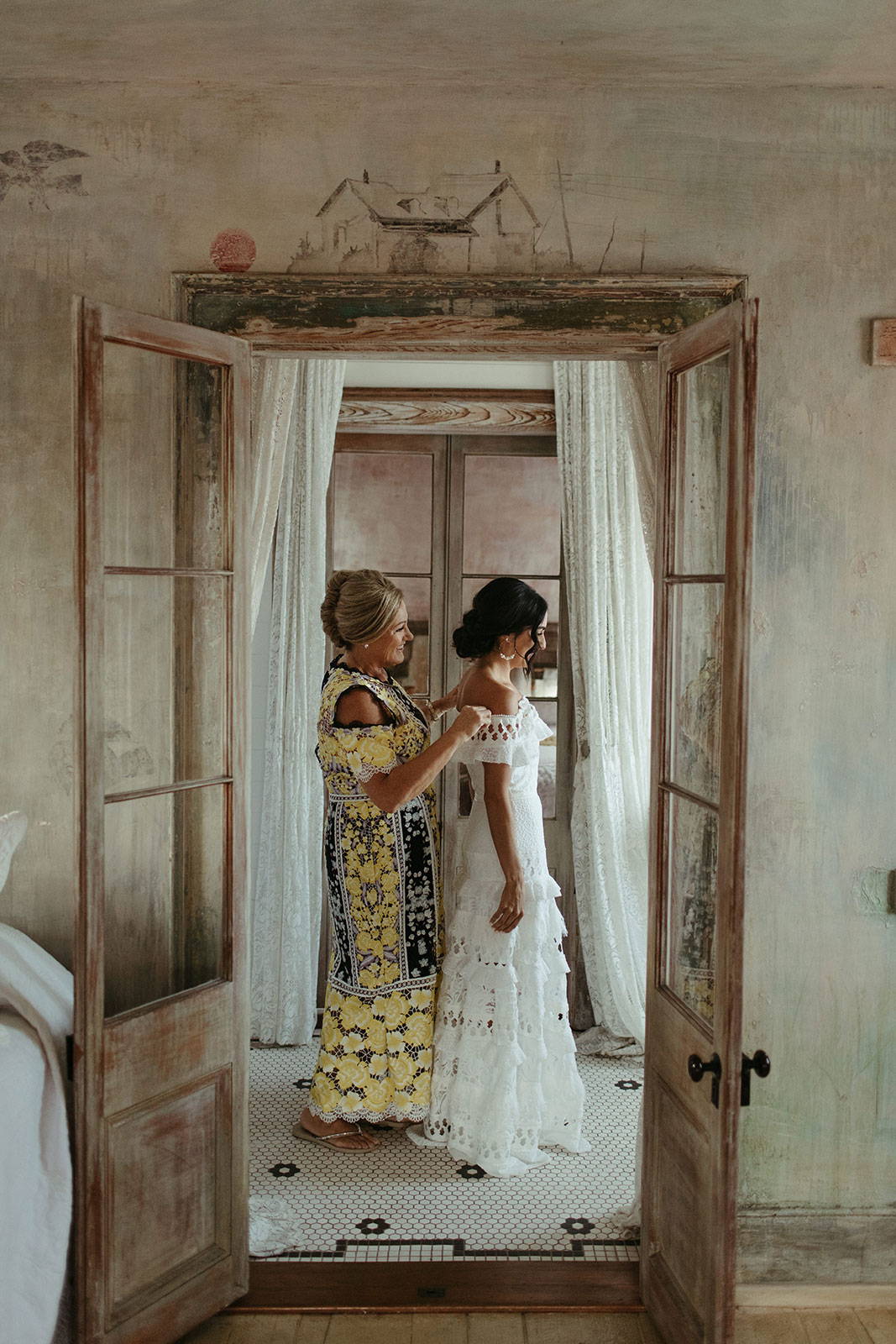 What was your goal for your wedding / what was the most important aspect to you?
We wanted somewhere rich in culture, history, great food and music. New Orleans offers all of that! We really wanted it to feel like true party and keep our guests engaged and moving. We did a second line parade with a brass band and Mardi Gras Indians in lieu of traditions like having a wedding cake cutting or even a first dance. It was so much fun and really got the party started!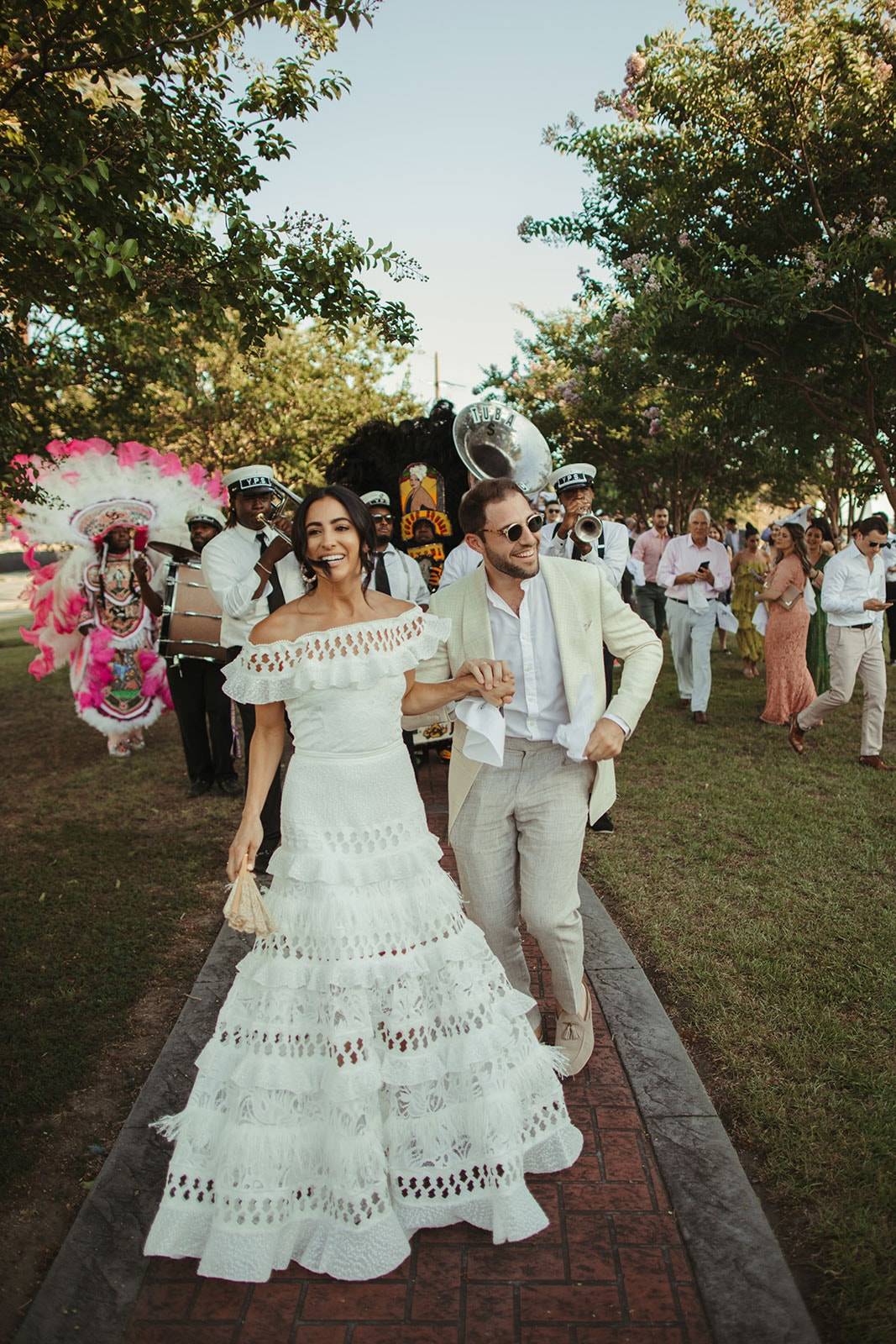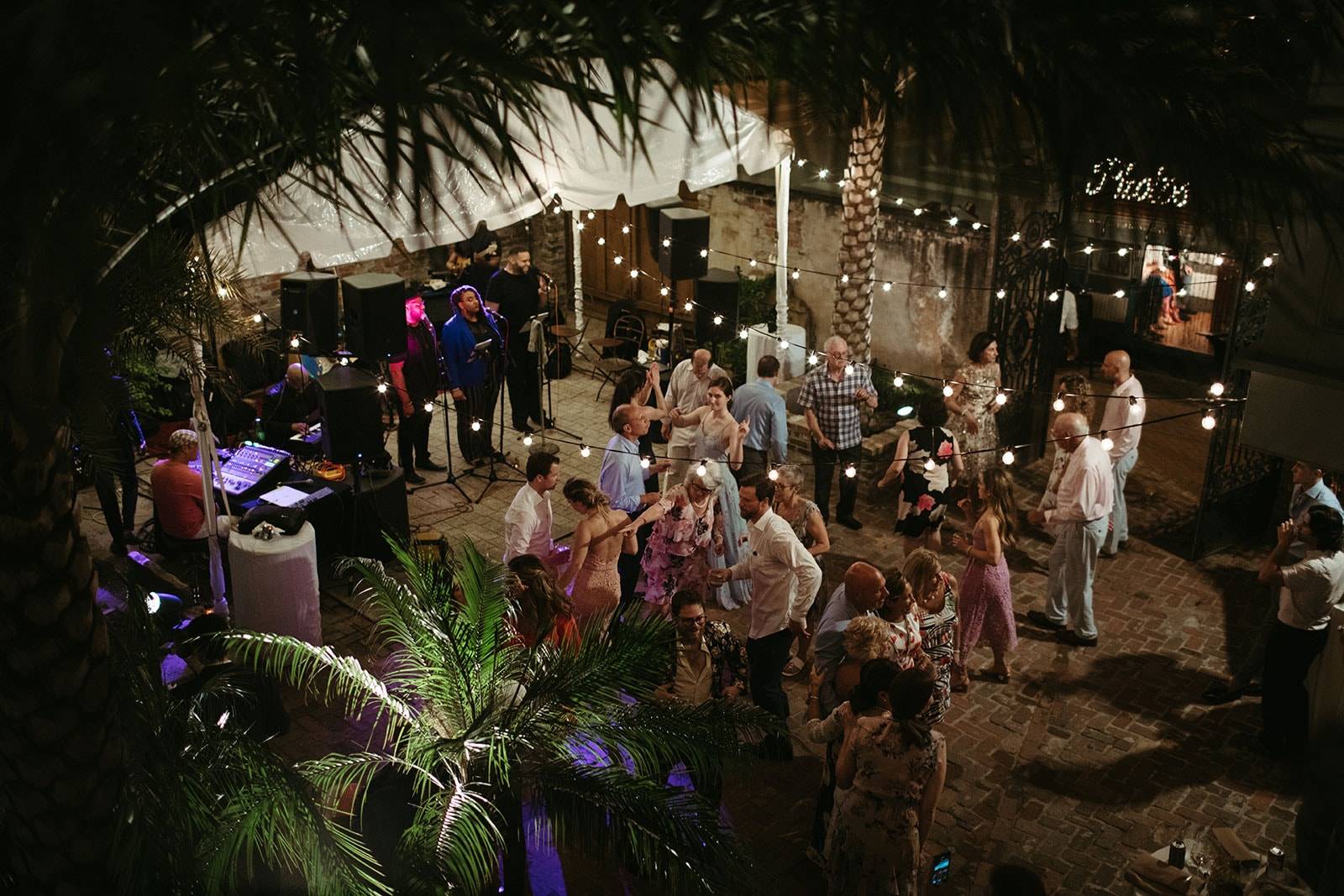 What was the most stressful part to planning?
I'm not the type that likes a lot of fluff or too many details. I dislike when everything is super coordinated. I knew I did not want to walk into the venue and only see matching tables, chairs, linens, place settings, floral arrangements, etc. While I wanted the non-wedding wedding, I still wanted it to be cohesive enough as to not look thrown together. We had an amazing coordinator and vendors that accentuated the beautiful venue and really made my vision come to life.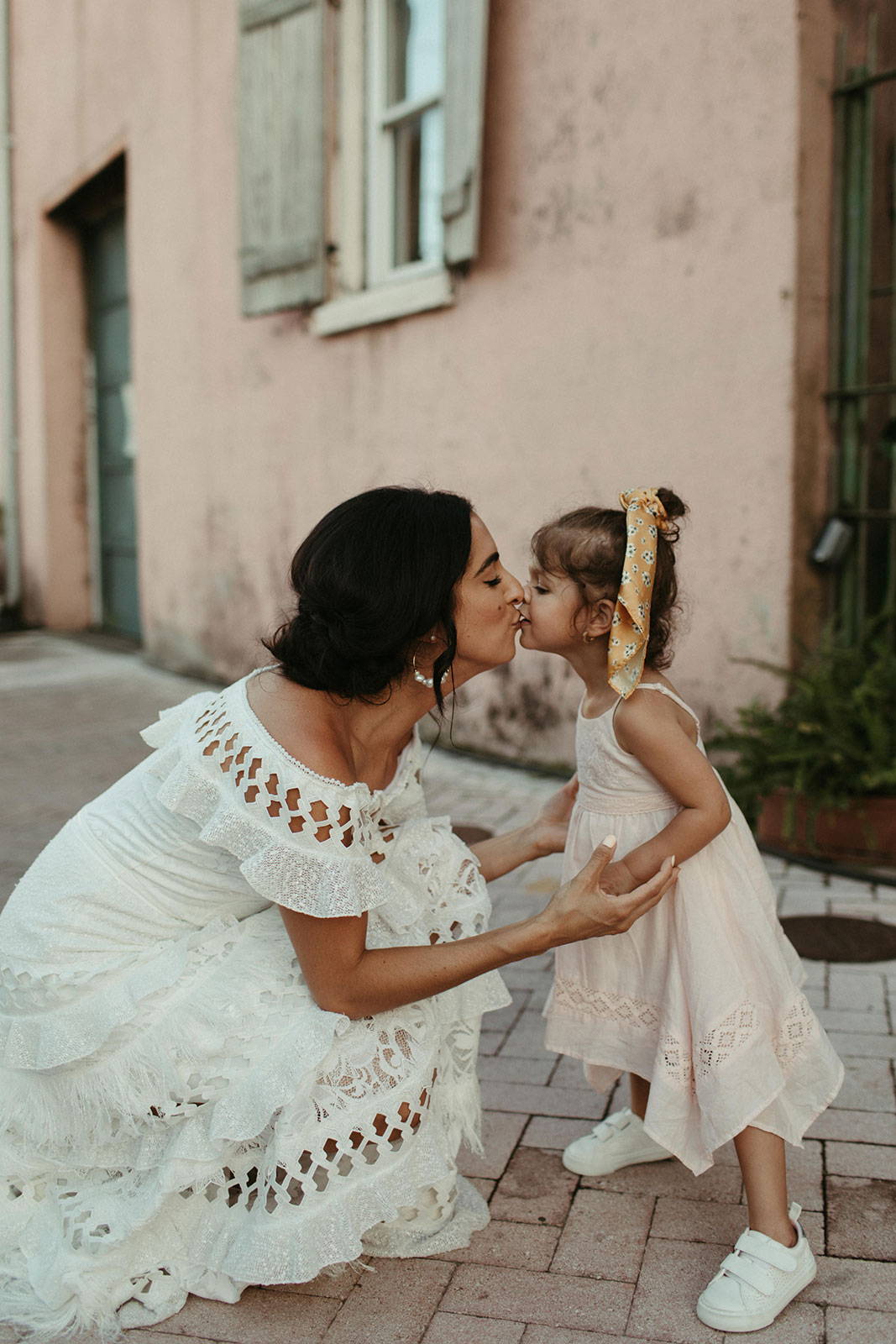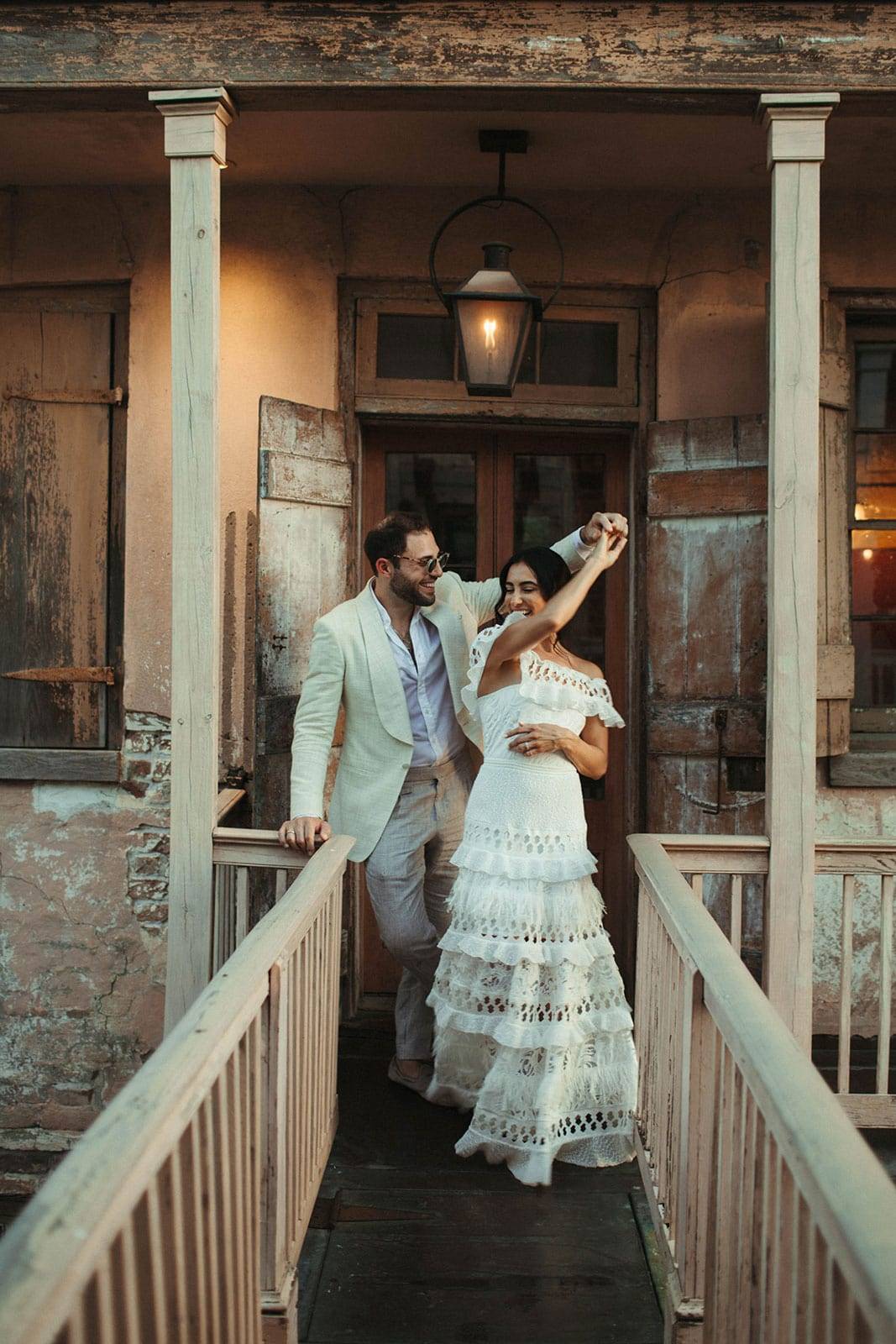 Any top beauty/health/fitness or wedding preparation advice that you can share…
As an integrative dietitian-nutritionist, I know that good health and beauty is largely dependent on what you're fueling and balancing with through food, supplementation and lifestyle. There is a lot of junk beauty products, nutrition supplements and food out there that affect hormones and toxin levels so you need to know what you truly need through testing. I love my Juice Plus+ fruit and veggie capsules to flush toxins and help my skin glow. So for a month prior, I doubled those and did Barry's Bootcamp 3x a week. Other than that, I'm all about finding a routine you can stick to to "maintain" your health and body throughout the year so you don't have to do anything too drastic or unhealthy to gain results.
Any last advice or words of wisdom that you can share…
I would definitely urge future brides to pick the location first and then the dress. I put a theme of "Parisian Garden Chic" and a suggested color palette for guests on our website and a link to my Pinterest board with ideas. When I'm traveling somewhere, I love to immerse myself in the culture and fashion of wherever I'm headed. I wanted my guests to have fun with it. I initially second guessed myself as it being a faux pas but the majority loved the guidance and vision. They would have asked me what to wear anyways! So if you have a certain vision and want your guests to play along, put it out there! It's your wedding!